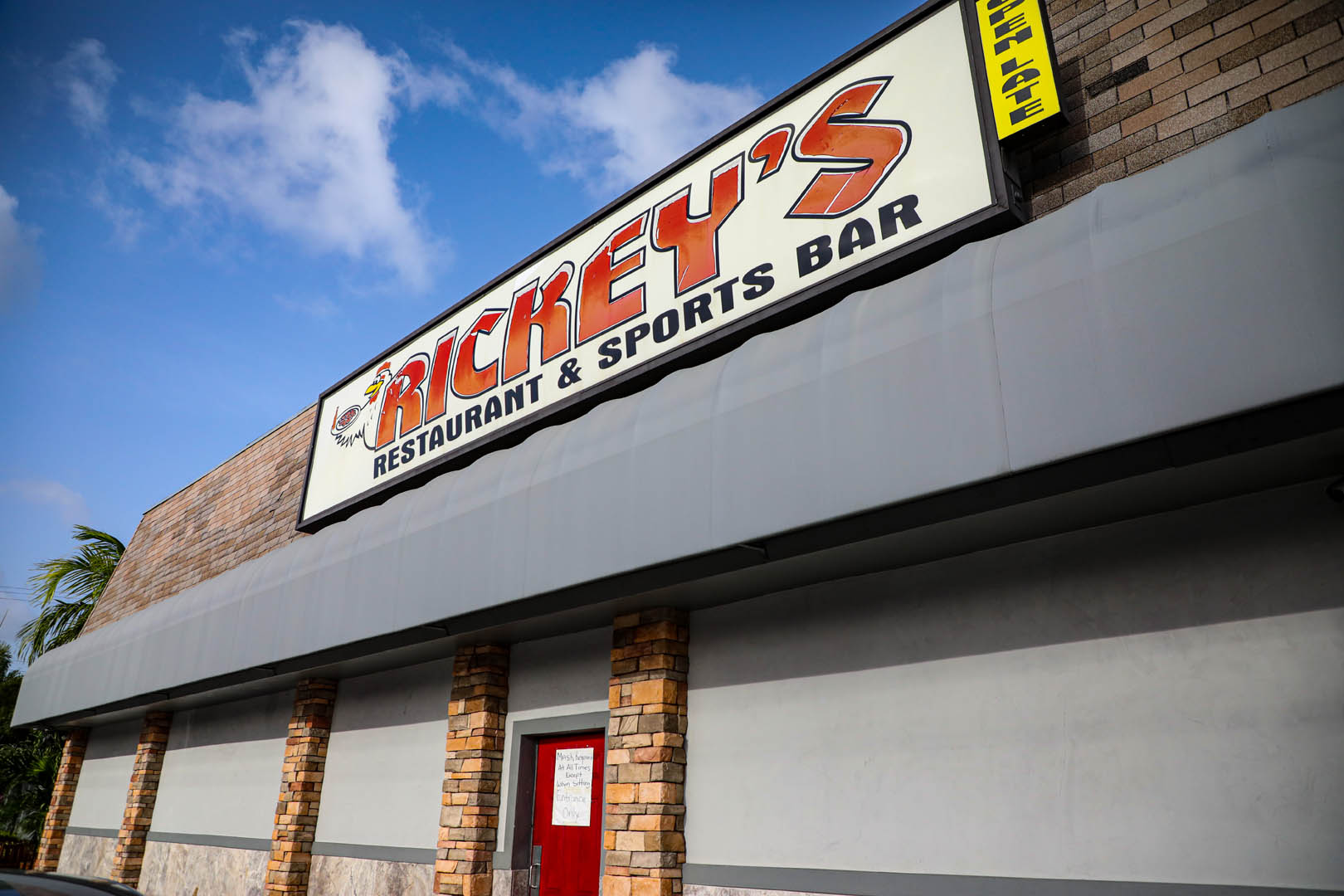 Welcome to Rickey's Restaurant
Rickey's Restaurant was established in 1955 when Hollywood Boulevard was still just a dirt road. It was established by a couple, William and Barbara Mitchell who bought the Rickey's location in 1974, five years after moving from Massachusetts to Florida with their five kids. When Rickey's first opened, it was just a bar serving cold sandwiches and hamburgers. In 1978, Barbara came up with a hot sauce recipe which would be used to create our signature chicken wings. In 1996, we began serving twin Maine lobsters which became another of our signature dishes because we had the lowest price in town.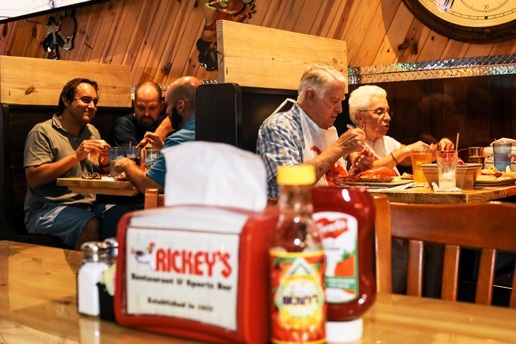 Explore Our Menu
From hot sandwiches to specialty seafood, our robust menu offers something for everyone!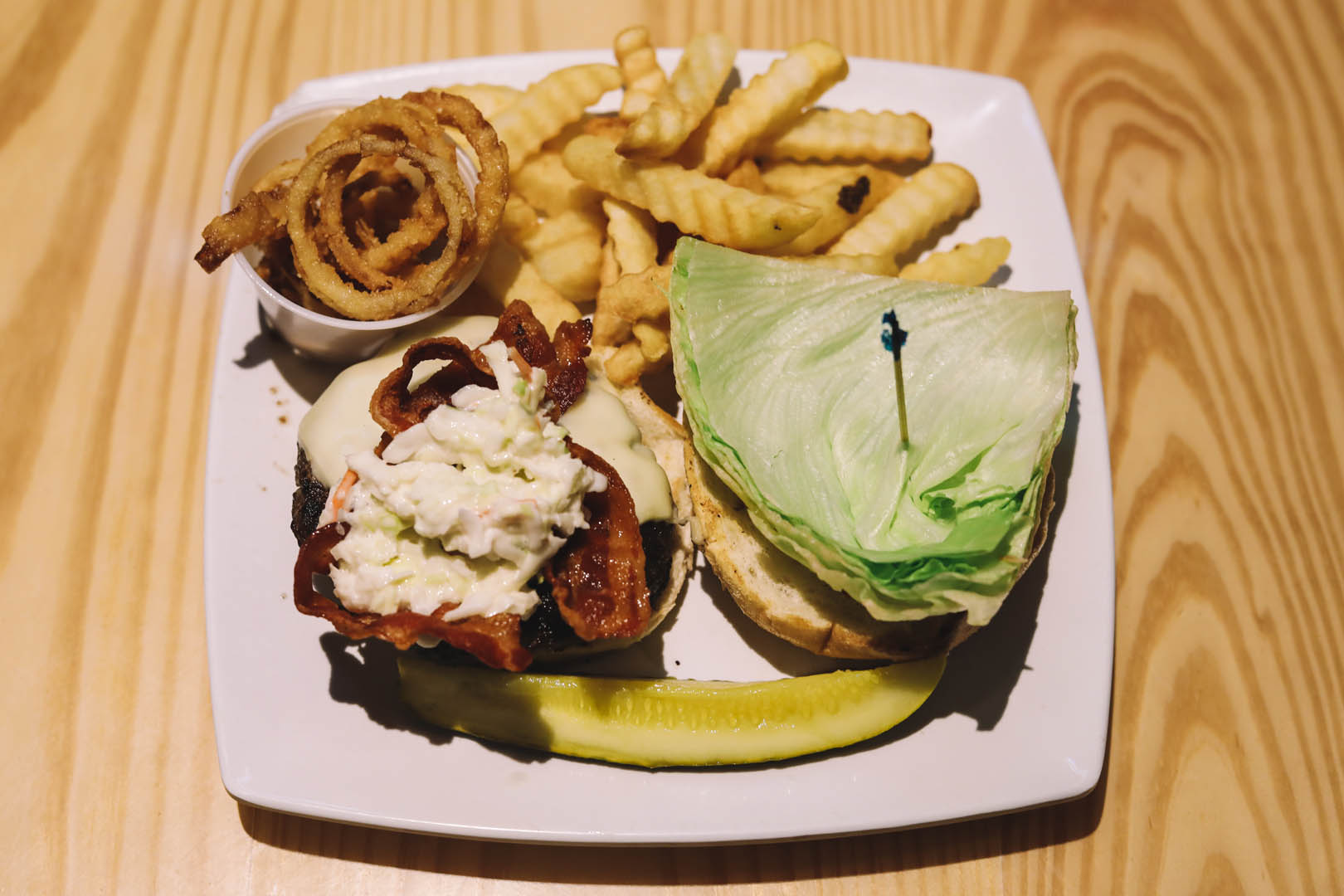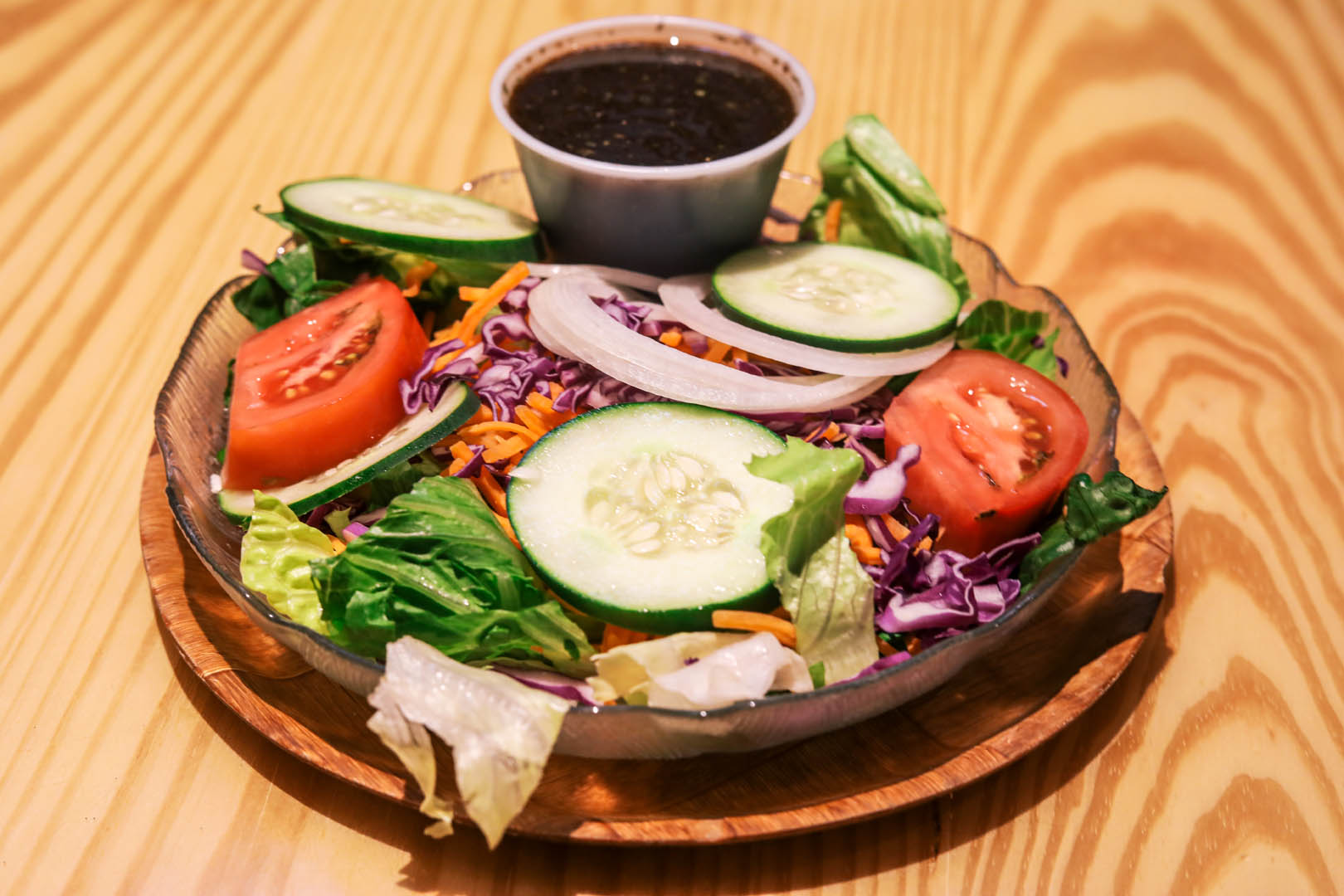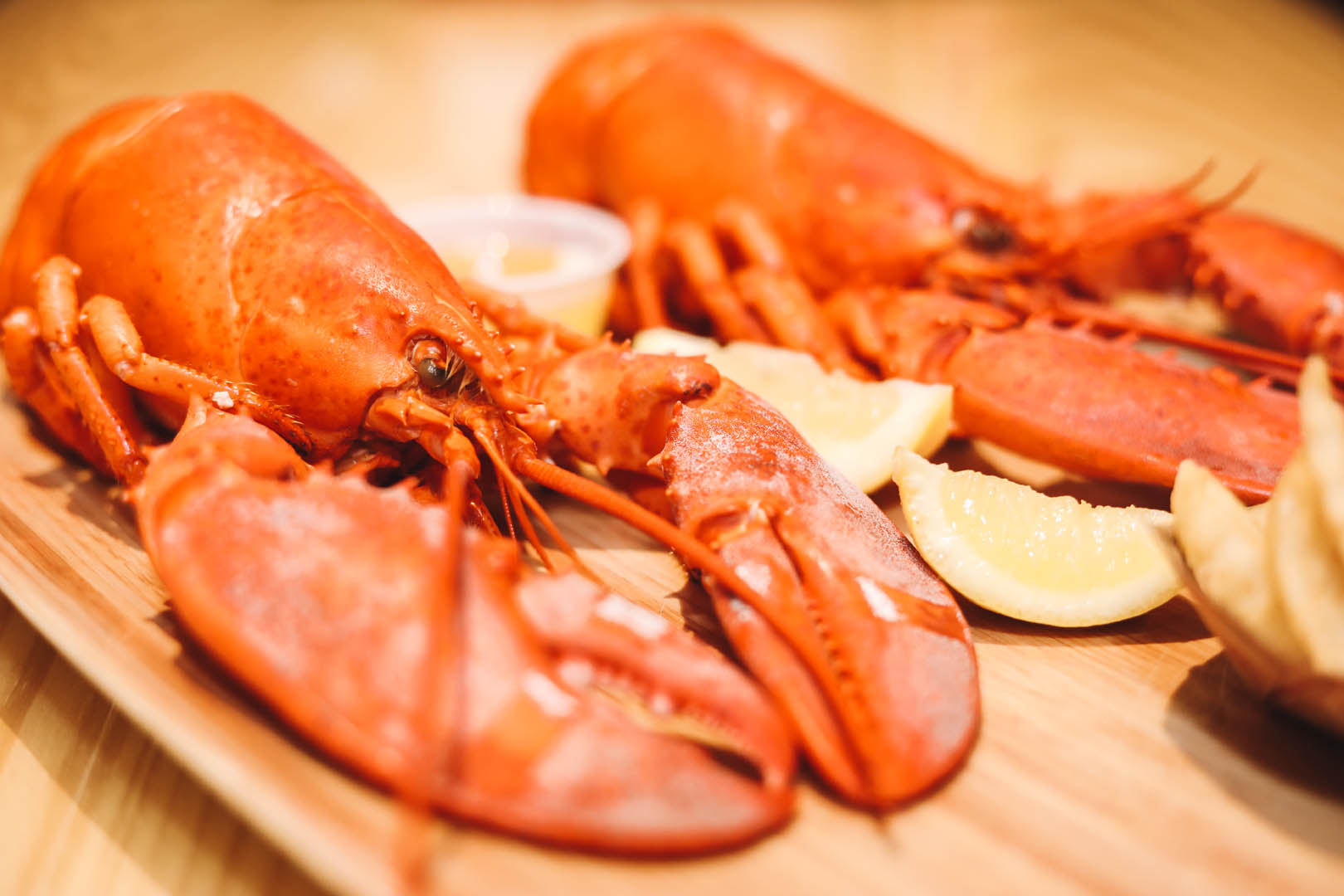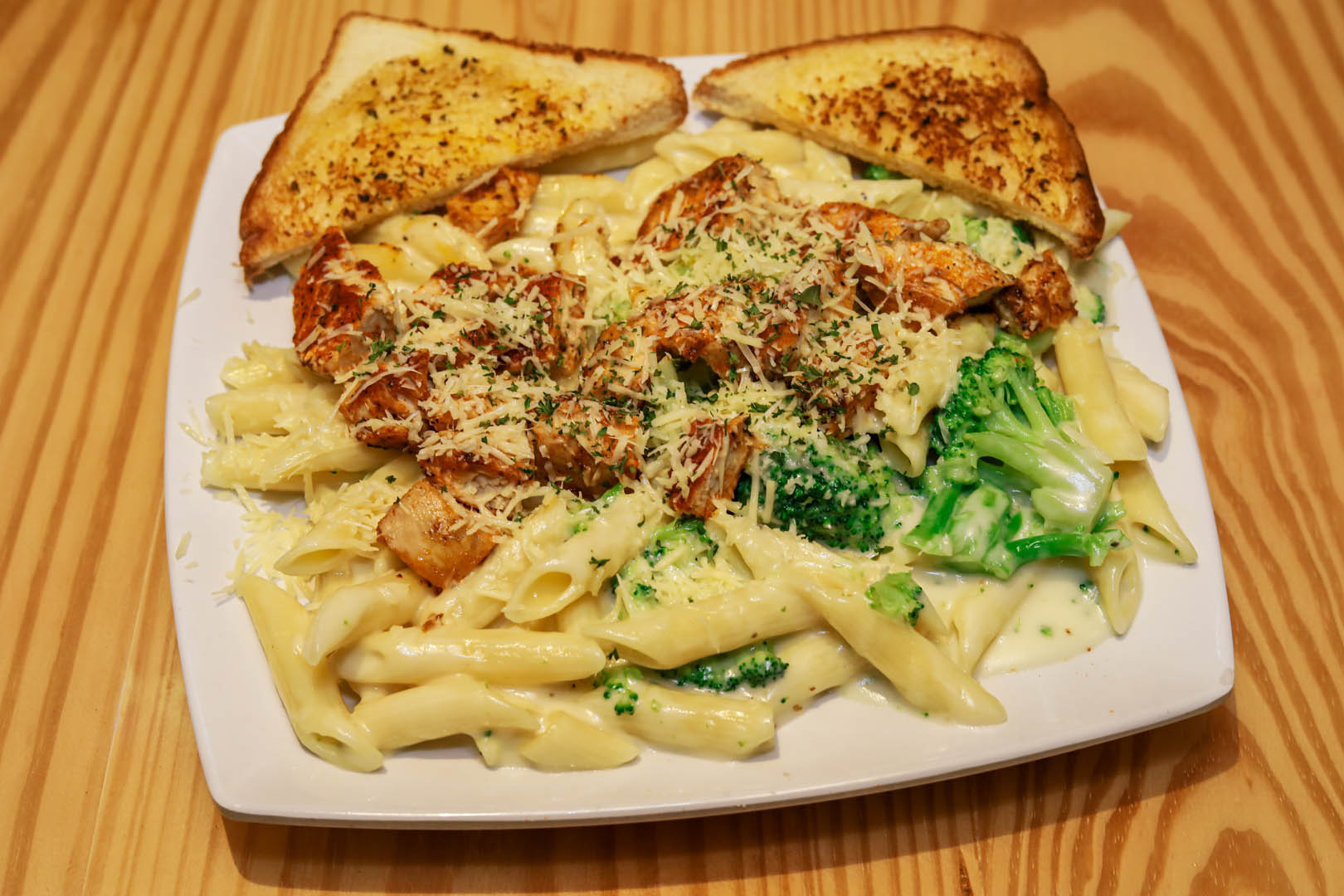 "An amazing restaurant! The best wings in all of Florida. I always get 20 medium garlic! And they knock it out of the park every single time! With that being said, they do other things really well. I also really like their steamed clams and burgers as well as just about anything on the menu. "
HOLLYWOOD, FLORIDA'S "CHEER'S". Relaxed, Sports Crazy, Delicious Food, Excellent Staff, did I mention really Great Chicken Wings… Definitely a family and friends kinda establishment. Kid friendly.
Been coming here since the 70's. The best wings ever and the lobster special is unbelievable.
Call us at
(954) 966-1429
Email
rickeyswings@aol.com
Location
4799 Hollywood Blvd,
Hollywood, FL 33021
Restaurant Hours
Sun-Wed 11 AM –12 AM
Thurs – Sat 11 AM–2 AM
"Happy Hour"
Daily 4 PM–7 PM,
10 PM–2 AM